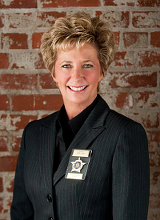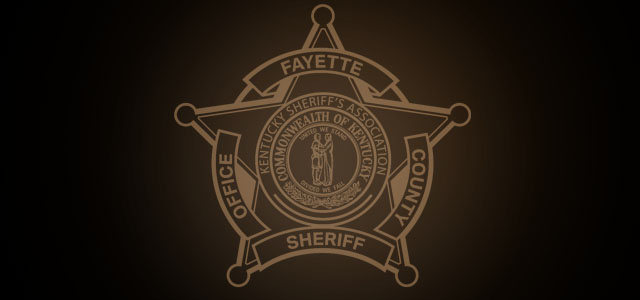 Field Operations Division
The Field Operations Division is comprised of highly skilled and trained certified deputies who are charged with the service of court documents such as, but not limited to, criminal warrants, mental health petitions, emergency protective orders, civil and criminal summons, subpoenas, forthwith orders, and child support documents. This division plays a critical role both in the investigative and court processes of the criminal justice community.
Warrants Division
As a component of the Field Operations Division, the Warrants Division apprehends those who have outstanding warrants for crimes committed in the Lexington-Fayette County community as well as fugitives from justice who have fled from other jurisdictions to our community. This unit has assisted in the apprehension of fugitives from all 50 states and several United States territories and often relies on the National Criminal Information Center (NCIC) to get the critical information needed in order to make the arrest. The Warrants Division team, which consists of both sworn and non-sworn staff, goes the extra mile to safely and quickly arrest and bring to justice those individuals who are accused of committing crimes against other members of society. Extensive investigations are conducted in order to locate individuals who are wanted for the commission of criminal offenses.
The Office of the Fayette County Sheriff recognizes the importance of community involvement in the apprehension of fugitives. Although we may not release warrant information over the telephone, please feel free to contact our Warrants Division by telephone at (859) 252-1771 or by fax at (859) 233-1872 if you have information on someone who you believe is the subject of an outstanding warrant or similar document.
If you would like to see if there is an outstanding warrant on you, please feel free to come in person to the Warrants Division at:
Office of the Fayette County Sheriff
Warrants Division
District Court House, Fourth Floor
150 N. Limestone St.
Lexington, KY 40507
(859) 252-1771
Most Wanted
The Office of the Fayette County Sheriff launched a partnership in 2011 with the Lexington Herald-Leader's online site Kentucky.com to further our efforts in locating fugitives from Fayette County. Lexington's Most Wanted is a project focused on highlighting suspects who are evading the law. A weekly lineup of 15 Most Wanted fugitives are posted on Kentucky.com every Wednesday morning. This partnership has generated a vast response from members of the community, which has resulted in the apprehension of many WANTED fugitives. Please visit Kentucky.com every Wednesday to view the weekly listing of Lexington's Most Wanted.

© Office of the Fayette County Sheriff 2019
NOTICE: The use or copying of the LOGO OR BADGE of the Fayette County Sheriff's Office (FCSO) is restricted by law and may be used only with written permission of the FCSO. You may NOT download, use, disseminate, publish or copy the seal, star, mark, logo or badge displayed on this Web site without written permission from the FCSO; they are registered service marks owned by the FCSO. You may not remove or obscure the trademark/copyright notice(s) contained in the materials in this Website. Copyright and trademark infringement are violations of federal law and subject to criminal and civil penalties.