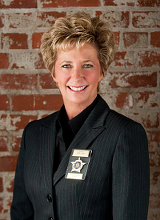 150 N. Limestone, Suite 265
Lexington, KY 40507
TEL: (859) 252-1771
FAX: 859-259-0973
fayettesheriff@fayettesheriff.com
ابق على اطلاع دائم بجميع الكازينوهات الجديدة على الإنترنت على موقعنا -
1xbet casino
! Juegue al casino en línea sin riesgos -
Pinnacle
!
Greatwin
-Kommen Sie und melden Sie sich an, ein gutes Spiel wartet bereits auf Sie! Las mejores tragamonedas y ruletas solo con nosotros en -
Cyberbet
! De nombreux jeux, une grande sélection de machines à sous, le tout au même endroit -
Winspark
!
Careers
Thank you for your interest in Joining Our Team at the Office of the Fayette County Sheriff! The Office of the Fayette County Sheriff accepts applications for employment on a continual basis in order to fill both current and future positions. You may download an application for employment or pick-up an application at our Office, Monday through Friday from 8:00AM to 4:00PM.
Applying to the Office of the Fayette County Sheriff
Please note, the application is now a fillable pdf, meaning you can type in the boxes on the application, then click the PRINT button to print the application. If you save the application to your computer, it will NOT be filled in. It will only be the blank application. You may then scan and attached the printed application, along with copies of the following data and email to Melony Cox prior to your appointment at the Sheriff's Office. When submitting an application for employment, you must also supply copies of the following:
Your birth certificate
Your driver's license
Your high school diploma or GED
College or other educational diplomas or transcripts
Your DD-214 military discharge papers, if applicable. The DD-214 must indicate "Type of Separation" and "Character of Service".
Please contact Melony Cox, Director of Human Resources, for additional information.
Note: If you have applied within the last 12 months, you need not re-apply, as your applications will already be on file.
All applications must be submitted to:
Office of the Fayette County Sheriff
Attention: Melony Cox
Director of Human Resources
150 North Limestone, Suite 265
Lexington, Kentucky 40507
© Office of the Fayette County Sheriff 2019
NOTICE: The use or copying of the LOGO OR BADGE of the Fayette County Sheriff's Office (FCSO) is restricted by law and may be used only with written permission of the FCSO. You may NOT download, use, disseminate, publish or copy the seal, star, mark, logo or badge displayed on this Web site without written permission from the FCSO; they are registered service marks owned by the FCSO. You may not remove or obscure the trademark/copyright notice(s) contained in the materials in this Website. Copyright and trademark infringement are violations of federal law and subject to criminal and civil penalties.